Yellowstone sets a return date for the remaining episodes of Season 5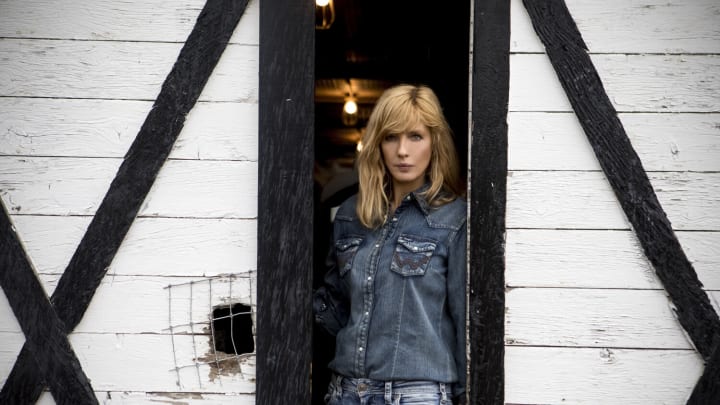 "The Unraveling: Pt. 2" – With the walls closing in, John discovers which family and allies will /
The final episodes of Yellowstone will not come late this year after all. Instead, fans will not get to see the mothership series of Yellowstone wrap until November of 2024. The fanbase has already been waiting patiently but I fully trust Taylor Sheridan's vision to wrap this series up and give it justice the way it was always intended for.
In an exclusive from Variety Paramount has also ordered two new spinoffs that will join the Yellowstone franchise in 1944 and 2024.
SAG-AFTRA has hindered the return of the final Dutton family showdown. Let's not forget this is a cause we all need to fully stand behind for the future success of Yellowstone and all its spinoffs' cast and crew to be treated fairly and be given what they deserve.
Though Yellowstone is coming to a close next year we still have the spinoffs of 1923 which will come back for a season 2 at some point and the huge success of 1883. This weekend another series will be put on the map of the Yellowstone universe, Lawman: Bass Reeves premiers this Sunday. But hold on Taylor Sheridan is not done yet, in addition there will be 1944 which will most likely be following 1923.
There have been no details released on the show 2024 but common sense would tell you it follows however Yellowstone ends. The rumor is there will be an all-new cast and brand-new locations. Could this be the Matthew McConaughey spinoff we've all been waiting on? There should be some crossover characters as well. All I know is there is no way we can continue with this franchise and be rid of Beth for good.
"The global success of 'Yellowstone' continues to thrill and excite us as 101 Studios and Bosque Ranch. This has been such an exhilarating ride with our partners at MTV Entertainment Studios and we can't wait to bring '1944' and '2024' to audiences everywhere."

- David Glasser CEO of 101 Studios
There is a long road before we close the curtains on one of the biggest television success stories of all time. Jamie Dutton vs. Beth Dutton is a face-off for the ages. There's no way everyone can come out of this alive. Kayce Dutton has always been next in line to take the reigns but will he want it? Can he fill the shoes and the void of John Dutton when he leaves us all?
Kevin Costner stated months back that he would be wrapping up his story on Yellowstone to commit to future endeavors. He is currently working on his multi-movie project Horizon and we cannot wait to see it. Life without John Dutton will not be the same but he has left such a legacy that will never be forgotten in Montana's rich history. The dream that James Dutton once had could have never been imagined to the greatness it became.
Don't miss Yellowstone on CBS this weekend after your share of NFL Sunday starting at 8:00 p.m. ET followed by another episode at 9:00 p.m. of "The Reek of Desperation." Lawman: Bass Reeves starring David Oyelowo airs on Nov. 5 on Paramount Plus with its first two episodes. Don't miss out on the story of one of the greatest lawman to ever live!